Komentowanie nie jest możliwe
MICHAŚ – OUR GREATEST TREASURE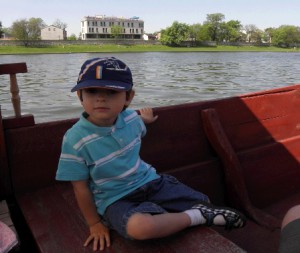 THE ONLY CHANCE FOR MICHAŁEK TO GET BETTER IS AN EXPERIMENTAL THERAPY IN NEW YORK
MICHAŁEK MARKOWSKI IS 4,5 YEARS OLD. IN NOVEMBER 2012, HE WAS DIAGNOSED WITH AN INCURABLE DISEASE CALLED CEROID LIPOFUSCINOSIS.  IT'S A PROGRESSIVE GENETIC DISEASE, A SILENT, RUTHLESS KILLER. THE COURSE OF THE DISEASE IS VERY DRAMATIC. CHILDREN DEVELOP NORMALLY  UP TO AROUND THREE YEARS OF AGE. NO ONE CAN PREDICT THAT THEIR WORLD IS ABOUT TO COLLAPSE. WHEN THE DISEASE STRIKES, THE FIRST ATTACKS OF EPILEPSY OCCUR. CHILDREN CAN NO LONGER WALK OR TALK, AND LOSE SIGHT. AFTER SOME TIME, THEY DON'T GET OUT OF BED AND CANNOT EAT ON THEIR OWN. THE DISEASE PROGRESSES RAPIDLY AND ENDS IN DEATH,  USUALLY BETWEEN AGES 8 AND 12.
AS OF TODAY, THERE IS NO METHOD OF TREATMENT OTHER THAN SYMPTOMATIC.
MIPAP'S STORY (THAT'S HOW OUR SON USED TO CALL HIMSELF)
 Michałek was born on July 9, 2008 and was a beautiful, healthy boy and younger brother.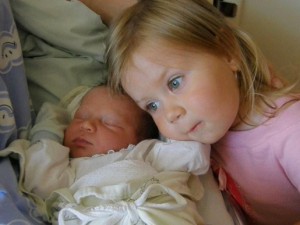 He developed normally, started to sit on time; he walked when he was 1 and was learning to talk.
Sadly,  on March 15, 2011 at 7 p.m., something worrisome happened. Michaś didn't react when I called him, he was suffocating. His eyes were still, his jaws were locked and he had convolusions. Our first thought was, "He's choking". I put my fingers in his mouth, we tried holding him face down with his head lower than his chest, but he still could not catch his breath. We called an ambulance, which took forever to arrive – we had to wait over 20 minutes. When the help finally came, the paramedics immediately told my husband to take our son to the ambulance and left. Anxiety and despair were driving me crazy. Michałek was in a very serious condition, he spent three days in ICU.  It was an extremely difficult time for all of us. Finally, the doctors woke our son up from pharmalogical coma and diagnosed him with epilepsy. They said it had been his first attack. It was a huge relief for us – you can live with epilepsy.
 Michałek was taking his medicine and everything was well. He did not have any more attacks in 2011. We didn't expect that 2012 would be a year of pain and despair.
At the beginning of 2012 we noticed that our son was experiencing small myoclonic twitches: his eyeballs were rolling up or staying completely still. These attacks were getting stronger every day and switching medications brought no help. After some time, Michałek was losing balance, was unable to hold objects in his trembling hands, he was losing speech and began to regress in development. His condition was bad, he had as many as 100 attacks a day.
In May 2012, Michałek was admitted to Upper Silesian Children's Health Institute in Katowice-Ligota, where he spent 3 weeks. He had various tests done, including an MRI head scan, which gave some bad results. The next step involved tests for metabolic diseases. Released from the hospital, Michaś was on heavy medication that left him numb, as if he head been high on drugs. His limbs were weak, so he was unable to walk on his own, but the attacks we gone. Full of hope, we came back home, believing that our son would only get better.
Unfortunately, that joy lasted for only two weeks. After that time, the attacks returned, stronger than before. During the following two months, the doctors were only switching his epilepsy medication. We were watching our beloved sonny slowly perish. Michałek wasn't able to ride his favourite balance bike,  say more than a few words,  or hold his drink bottle.  He was twitching all the time.
Finally, in September 2012 we went to Children's Health Institute. Our son's condition was very serious. He was to be admitted to the ICU, but after all the doctors sent him to the neurology department. For two weeks, my little man was receiving his medications intravenously.  He had several catheters in each of his thin arms, wchich led to vein infection. He had to be fed through a feeding probe, because in just five days he had lost all his motoric skills.
I will never forget September 28. That was the day my son said "mama" for the last time. Since then, he hasn't been speaking, walking, sitting or moving his arms, he can only turn his head.
We spent over two months in the hospital. I cannot count the times my little boy had his arms pricked for blood testing, how many times his feeding probe was changed, how many times he was crying and I was crying with him. My favourite time of the day is when Michaś is asleep. Then I know that he's not suffering and when I'm looking at his beautiful face I can forget all about his being ill. It took a lot of hard work, but we managed to teach Mipap to eat solid foods again, but he still has problems with drinking.
On November 21, 2012 at 7 p.m., I learnt that Michałek has a terrible disease called CEROID LIPOFUSCINOSIS. I cannot begin to describe the pain that was tearing my heart apart. For several days I couldn't stop crying, even when I was feeding my son, changing his diapers or lulling him to sleep. I couldn't help it, even though I knew that I shouldn't be crying in front of Michaś, I knew that he could feel and understand everything. But it was just so hard NOT TO CRY.
Now my husband and I are desperately clinging to the idea of the experimental treatment in New York. This is the hope that has been keeping us alive and allows us to live more or less normal lives and believe we can stop the disease.
There's a long and rocky road ahead, and we don't know what's waiting for us at the end. We need to carry that heavy burden, but it's nothing compared to what my little boy has to go through. He understands everything and remembers everything, he looks at us with his big eyes and tries to communicate.
We realise that getting out son into the treatment in the US is not going to be easy, by we are ready to fight for it. We will do anything to be able to send Michaś to Weill Cornell Medical College in New York. I promised my Mipap that one day he would be able to ride his bike again, and you cannot break a promise given to a child …